Bathing is a very pleasurable experience that relaxes the whole body, giving a person a chance to rest and cleanse him or herself at the same time. Slipping into a hot bath for a period of time allows one to just close their eyes, relax, and have a quiet moment of peace. However, the way your bathtub looks can add to the enjoyment of your bathing experience, just as it can detract from the experience. If your bathtub is cracked or chipped and looks unsightly, it can take away from the peace and relaxation of your bathtime.  Of course, giving your bathtub a different look doesn't mean that you should buy a brand new one. Buying a new tub can be very expensive. With a little imagination, however, you can refinish your bathtub and give it that brand new look, resulting in a more pleasurable bathing experience. 
As the owners of TubKote, we would love to be part of helping create that experience for you. Take a few minutes here to check out what we offer.  Review the Q & A's to get an idea how working with TubKote will exceed your expectations. Read about our EIGHT (8) YEAR WARRANTY, and how that benefits you. Then give us a call. We would love to help answer any questions you may have, and provide you pricing for your project.
-Brad and Linda
TubKote provides a durable, economical bathtub refinishing service to homeowners, hotel operators, property managers and apartment complexes. We can refinish bathtubs, showers, wall tile, sinks, vanities as well as kitchen countertops. These surfaces may become scratched, dull, or have outdated colors, but are still structurally sound. Refinishing these items, also known as reglazing or resurfacing, takes only a few hours, and puts a brand new surface on the original item, without the high cost of replacement. 
Tearing out old fixtures can damage walls and floors, which increases the already high cost of installation. Replacing a bathtub typically costs between $2,000 to $5,000 for a complete installation, and may take up to a week or more to complete. We complete the work in just one day for a few hundred dollars, and your bathtub is ready to use in just SIX (6) hours.
TubKote uses the highest quality bathtub refinishing materials in the refinishing industry. Our number one priority is to exceed our customer's expectations. If your bathtub is worn, chipped, or the color is out of date, we provide a cost effective way to revitalize your bathroom – at a fraction of the cost of replacement. With our refinishing process, a protective non-porous barrier is applied to the surface. And, when we refinish your wall tile, it will actually seal in grout lines, providing an easy to clean high gloss finish. We take care of all of the details necessary to make sure you are 100% pleased, and absolutely love your refinished tub!
If you are looking for bathtub refinishing in West Michigan, contact TubKote today.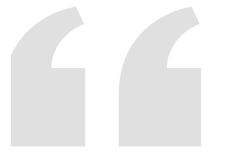 Brad and Linda were great to deal with. From start to finish they guided us through every step of the tub refinishing process. They are very professional as well as friendly. I would highly recommend TubKote!
RICHARD W. – GRAND RAPIDS
Highly recommend! We will be using this service to glaze our counters too. They are a good team and everything was cleaned up nicely!
DEBRA V. – GRAND RAPIDS
Absolutely awesome to work with!! Brad and Linda are true professionals and great people! They have very reasonable prices and do a fantastic job. My old, dingy tub looks brand new and has a wonderful shine to it!! Thank you Brad and Linda for coming out and getting the job done better than I thought it would ever be!!
MATT V. – GRAND RAPIDS
Really enjoyed working with them and would recommend them to any one of my friends and family.
MARILYN M. – GRAND RAPIDS
They did a fantastic job. What a difference it made in our bathroom. We'd recommend them to everybody.
ELIZABETH A. – GRAND RAPIDS